Tax Preparation in Jackson MI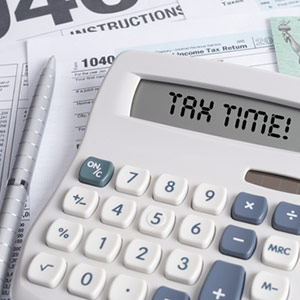 For nearly 50 years, customers have relied on the expert tax preparation of Haire's Income Tax Service. We handle a wide variety of services, including tax filing, bookkeeping, payroll, refund transfer and more for individuals and small businesses. Contact our qualified agents today.
Expert Tax Preparation
When it comes to preparing taxes and handling other complicated financial matters, sometimes it's best to leave it to the experts. For over 50 years, Haire's Income Tax Service has been assisting individuals and businesses in preparing taxes, handling books, doing payroll and more. We are highly skilled in handling a wide variety of business related financial matters and will give you the peace of mind in knowing you are in good hands. In addition to tax preparation and tax filing, we offer a wide array of other tax services, including tax analysis, tax resolution, payroll taxes and more.
It can be difficult to find an expert you can rely on to handle your taxes in Jackson, MI, and we are proud of the fact that our loyal clients have been choosing us for decades. As a family owned and operated business, we offer a level of customer service unparalleled by other companies that offer bookkeeping and tax preparation in Jackson, MI. When you have a question or concern, you can pick up the phone and immediately talk to a skilled financial consultant who will assist you. Our clients trust us with their finances and income taxes because:
We offer expert tax solutions.
We are knowledgeable and experienced bookkeepers.
We can handle payroll for your small business.
We enjoy an A-plus rating with the Better Business Bureau.
We are a member of the National Association of Tax Professionals.